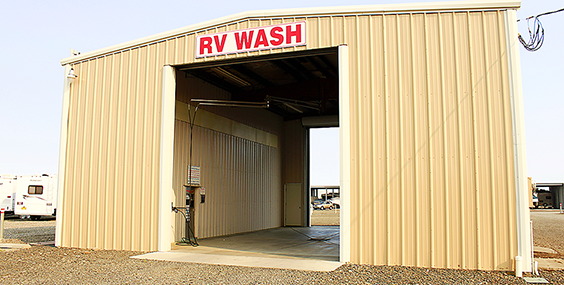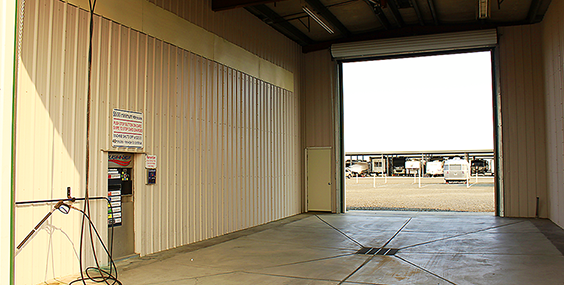 Whether you need to wash a Motorhome, Boat, 5th Wheel, Trailer, or just a car, you will find our new RV Wash bay to be the perfect solution. Never again worry about low clearance height at a conventional car wash, our RV Wash bay has been specifically designed to accommodate large vehicles. Eugene RV Wash is an amenity available to all our RV & Boat Storage rental customers only. Rent with us today for immediate access!
Our Eugene RV Wash bay features:
Unlike other car wash facilities that require you to use quarters or tokens to wash your vehicle, our new RV Wash bay features a secure, state-of-the-art card reader. Just insert and remove your credit card or prepaid wash card. Use all the desired wash and rinse functions and when you finish washing simply press the "Stop" button. The digital display will show your charges in dollars and cents. You are only charged for the actual time used to wash your vehicle. Your final charges will show up on your credit card statement or will be deducted from your prepaid wash card.
Note: Eugene RV Wash charges a $5.00 minimum.